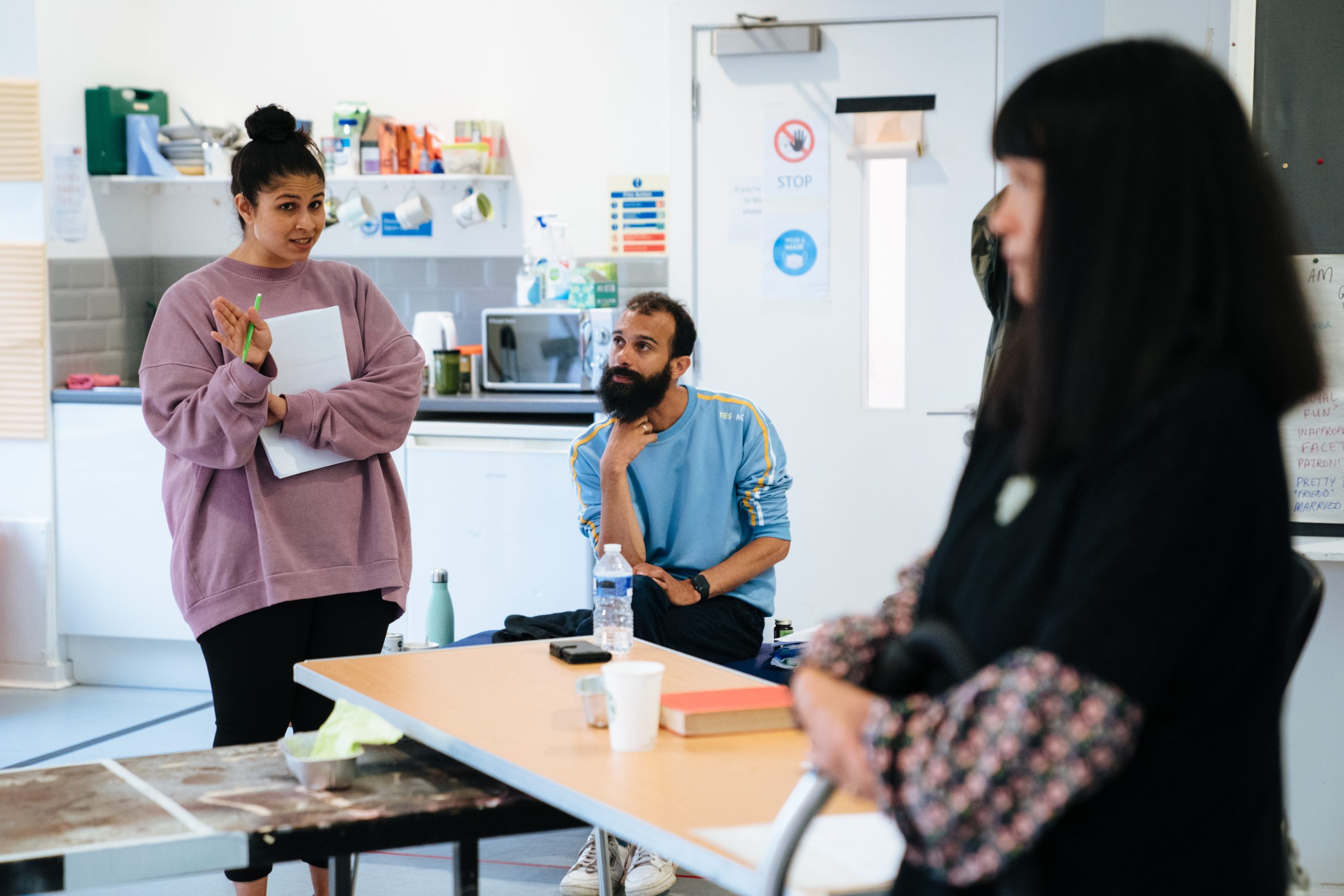 02 Oct

Oct 2021 – ATC & LAMDA Associate Director Ameera Conrad talks about Rice Rehearsal

"The first few weeks of a rehearsal are always a wild blur of excitement and confusion – meeting company members, venue staff, and in some instances, meeting the play! The first two weeks of RICE have been nothing short of a whirlwind; zoom meetings with staff and collaborators sprawled across the Orange Tree Theatre, costume fittings, design showings, text work, zoom calls across the globe connecting the rehearsal room in Richmond, London, with the writer in Melbourne, Australia – you can either get blown away by the whirlwind, or you can whip out your most brightly coloured kites and catch the breeze.  

 

For the first week in Matthew Xia's rehearsal room, we sit around the table and meet the play in earnest. Sure, everyone in the room has read it and can see the painting as a whole, but Matthew hands the company a magnifying glass, and asks us all to look closely at every piece of information; every fact, every description, every punctuation mark is significant in a Xia room. He asks the cast to look, without judgment, and see without conjecture, so that we can understand the play in a deeper more clearer way than we would if we were just diving into it and hoping for the best. A true Virgo king. And of course the indomitable Zainab Hassan and Sarah Lam are totally up to the challenge. Both performers are incredibly deft at pairing intellect and play, using the information that we've excavated together, to create real life people who live and breathe and who feel joy and pain and love and fear.  

 

People who eat rice. 

 

People who share their lives, 

 

who hide from one another, 

 

who are desperate to be needed. 

 

These are the people who fill the hour and a half that audiences will see. These are the people that Zainab, Sarah, and Matthew (along with the expertise of movement director Asha Jennings-Grant, and the slick costume design from Hyemi Shin) have spent the first two weeks meeting, and sculpting. We'll spend the next two weeks really getting to know them on a deeper level – developing their worlds and their lives. And on the 9th of October, we'll have the immense pleasure of introducing them to all of you. We can't wait for you to share a Tupperware of rice with us."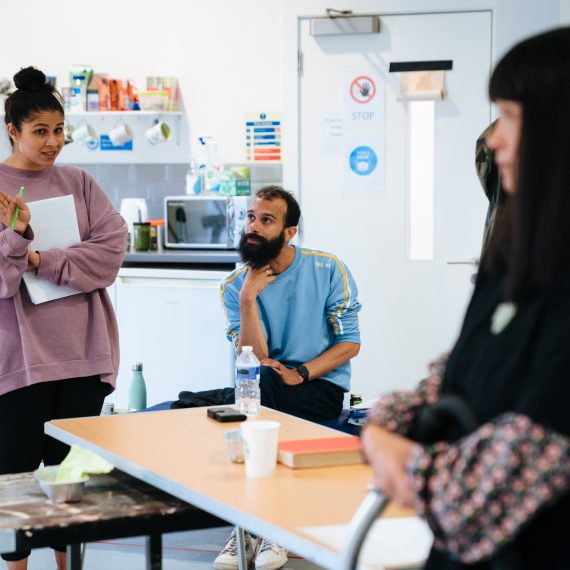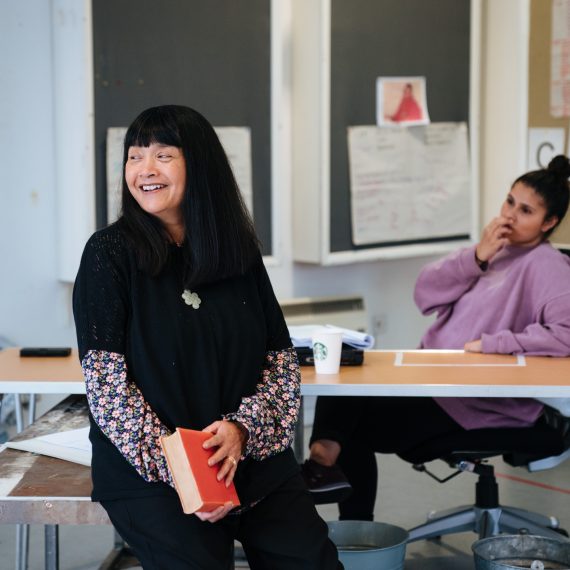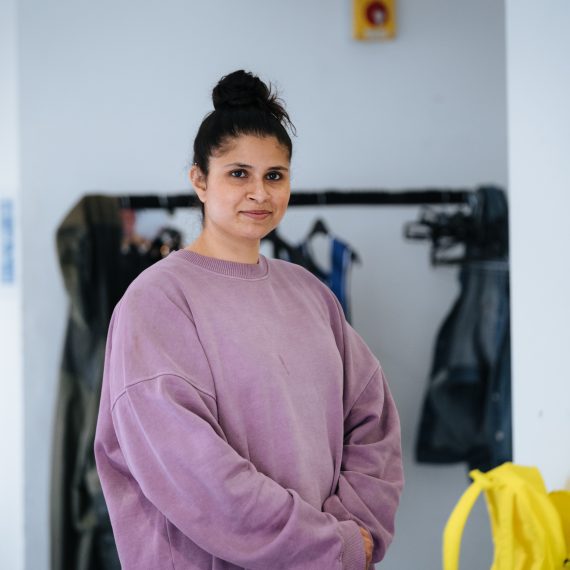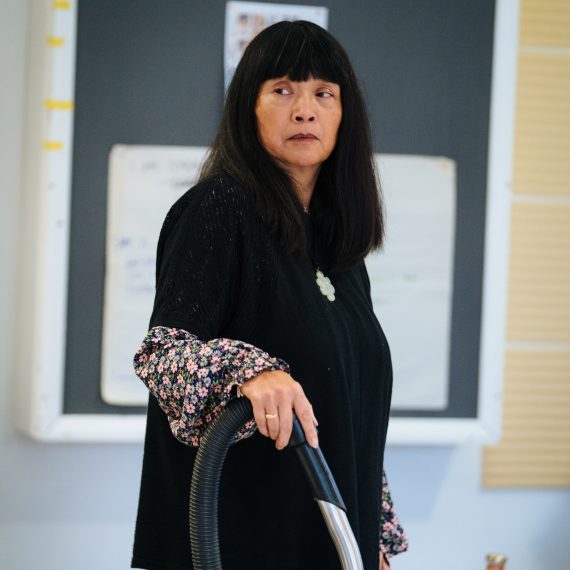 Photos of the RICE company in rehearsals at the Orange Tree Theatre.
All photos by Helen Murray