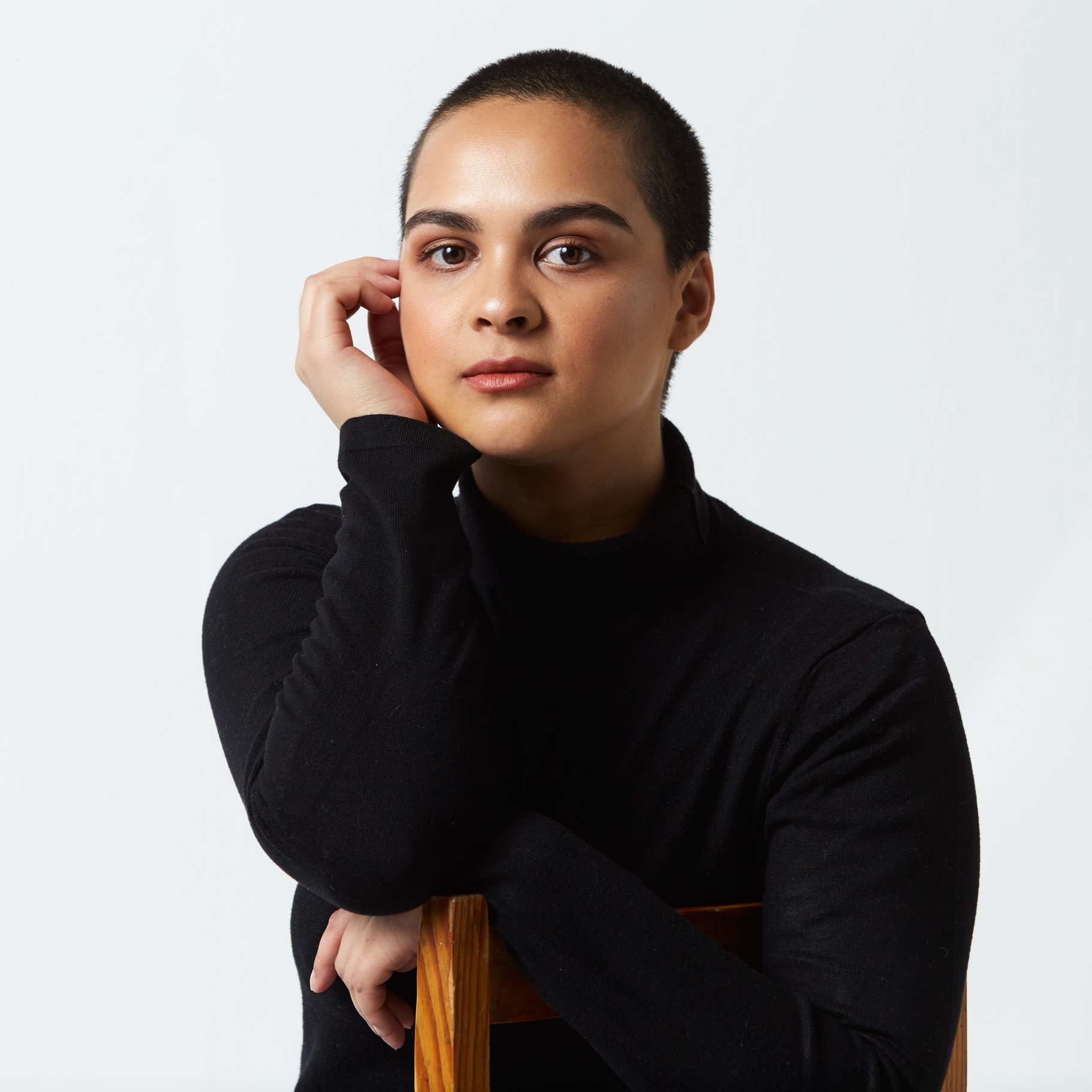 02 Apr

April 2022 – Associate Director Ameera Conrad reflects on her time with ATC

ATC & ME
It's always like this; isn't it? You're asked to write something – anything – about your time with a company, or a project, and you leave it to the last minute and then you're sat in a cafe in Waterloo trying to figure out how to sum up an entire year. And you can't. Not properly. Because how can you put into words a life affirming and career changing learning experience with a company where you have nothing bad to say. It feels like such a cop out of a thing to say, "Oh it was sooooo amazing" / "oh the company was soooo good" / "oh the people were sooooo nice" – but really, it was.
I started with ATC as part of the Weston Jerwood Bursary scheme in April 2020 – during a period of extreme uncertainty within our sector. Was theatre going to survive the panini? What would be the fate of freelancers? What would happen to smaller companies? Should we be like Fatima and make our next job be in cyber? These were the big issues facing all of us who'd (perhaps foolishly) chosen to pursue the arts as our careers; especially those of us who couldn't nepotize (not a real word, but I'm doing a Shakespeare here folks) our way into big jobs and bigger commissions. This program offered me not only financial stability in a time of uncertainty, but allowed me to learn at the side of two of the most generous teachers that a young theatre maker with ambitions for artistic leadership could possibly ask for – Messers Andrew Smaje and Matthew Xia. Both men lifted the veil for me to be able to learn about how companies work, how touring works, what it means to recover and rebuild projects, how to find partnerships with venues, all of this while maintaining a charm and humour that only the two of them can. I can't be more complimentary about them and the kind of company they run. Don't even get me started on the incredible team around them! From the Board to the freelance creatives they choose to collaborate with, every person who is working with or for ATC is pushing solidly towards the same goal; telling global stories on local stages.
The first major project that I got to work on with them was Family Tree by Mojisola Adebayo for the Greenwich Docklands International Festival – my first project as Associate Director for Matthew Xia, and ATC's first in-person project since the Big P. We had two weeks to stage a full-length outdoor promenade spectacle with fire, singing, baths full of water, four incredible performers, one writer zooming in from Berlin, an all Black all powerful creative team, and the indomitable leadership of Matthew Xia. This is where I learnt what it means to be in his rehearsal room. I've said it once before somewhere else, but he's a true archaeologist when it comes to text; no matter the project, his directorial style is all in service to the story, there's no ego, there is only story and collaboration. I've heard him describe his leadership style in a rehearsal room as IKEA flat pack – it gets assembled when needed, but mostly is able to be in an easy box in the corner relatively unnoticed until it's needed. No matter the difficulty, Matthew tries to come from a position of we're all in this together – I call it the Troy Bolton methodology.
This ideology was present in Rice by Michele Lee – our first indoor show at the Orange Tree as part of their Recovery Season, and the subsequent national tour of the same show. Every challenge is met by the team at ATC with love and care, even the challenges that they can't solve. Getting my first opportunity to learn what goes into a national tour with a company where everyone is right there – there are no corridors or different offices or closed doors, any question you have you can ask without fear of feeling silly and the person with the answer is always on the weekly team meeting.
ATC is one of those rare companies where the focus is on new writing, but there's actually no literary department. If you were wondering, the literary department was me and a spreadsheet. In order to make our writers searches more democratised and accessible, we've developed a Readers Group of 4 ever changing theatre creatives who read a total of 8 plays among them that we're considering for development. For the past year, the Readers Group has been my baby – it's been such a joy to read new works from around the world and to share them with a wide range of deeply interesting creatives to hear their thoughts on the texts and on what ATC should be making.
This whole thing will sound like it's a big fluff piece for ATC. Propaganda even. But I really just had a fantastic time, and have developed my skills as an artist as well as my understanding of the nuts and bolts of artistic leadership. I also hope I've developed relationships that will blossom into lifelong friendships.
Ameera Conrad, April 2022